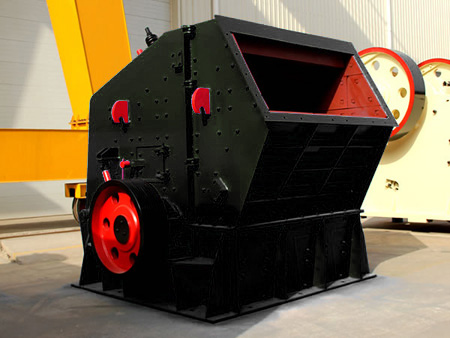 Impact Crusher
Product Model: Various specificiations for choice
Production capacity: 30 - 250 t/h
Material: river pebbles, rocks, granite, basalt, ore tailing, river gravel, granite, basalt, iron ore, limestone, quartz, diabase, marble, copper ore, and etc.
The impact crusher is widely used in the first and secondary crushing process to procss a variety of rocks and mineral ores. It is featured with high crushing ratio,large output,low costs and other advantages.
Structural features of impact crusher
1. Adoption of advanced manufacturing processes and selection of high-end raw materials.
2. Heavy type rotor design and strict testing method to guarantee high quality rotor.
3. Adoption of the Integral cast steel structure on bearing seat makes it matches well with the crushing frame and increases the radial strength of it, while the divided design does not has this advantage.
4. The unique fixing device for hammers,make it more reliable.
5. The hydraulic adjusting device makes the maintenance easier and less.
6. Self-equipped open-top device can quickly complete the replacement of wearing parts such as the hammer.
7. Selection of the bearing with larger size and higher load.
Advantages of impact crusher
1.Economical and durable to apply.
2.Complete function and high production.
3.Simple structure, small volume, little weight.
4.Low power consumption and high efficiency.
5.High crushing ratio saves the equipment fee of the dressing plant.
6.The chromium plate hammer is featured with shock resistance, abrasion resistance and great impacting force.
7.It is simple to adjust the space between the impact plate and the plate hammer, so material size is easy to control and with good particle
Model
Specifications
(mm)
Feed opening
(mm)
Max.feeding side length
(mm)
Capacity
(t/h)
Power
(kw)
Total weight
(t)
Dimensions
( L×W×H)
(mm)
PF-1007
Φ1000×700
400×730
300
30-70
37-45
12
2330×1660×2300
PF-1010
Φ1000×1050
400×1080
350
50-90
45-55
15
2370×1700×2390
PF-1210
Φ1250×1050
400×1080
350
70-130
110
17.7
2680×2160×2800
PF-1214
Φ1250×1400
400×1430
350
100-180
132
22.4
2650×2460×2800
PF-1315
Φ1320×1500
860×1520
500
130-250
200
27
3180×2720×2620
PF-1520
Φ1500×2000
830×2040
700
300-550
315-400
50.6
3959×3564×3330
PF-182
Φ1800×2000
1260×2040
700
600-800
630-710
83.21
4400×3866×4009
If you're in need of a Impact Crusher you've come to the right place. Whether you know exactly what you need, or are in need of some guidance, we are here to help. Please feel free to contact us via Email or filling in the following form.