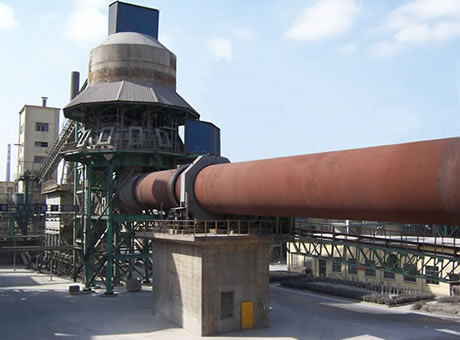 Rotary Kiln Production Line
Rotary Kiln Production Line is usually used for the calcination of cement, bauxite,lime,etc.
Description:
1. According to the difference of the processing material,it can be divided into cement kiln,metallurgy & chemical kiln and lime kiln.
2. Cement kiln is mainly used in the calcination of cement kiln.It has two types : dry cement production and wet cement production.
3. Metallurgy & chemical kiln is mainly used in metallurgy & chemical industry for lean ore magnetized roasting in steelworks,chromium and nickel ore oxidizing roasting.
4. Lime kiln is used for roasting the active lime which burned is used in steel works and ferroalloy works, and calcined dolomite.
Advantages:
1, Dust removal system makes flue gas and dust keep clever collocation, flue gas emissions meet standards.
2, Reasonable process, compact layout, high automation level.
3, The waste heat can be most effectively used.
4, Distributing equipment has unique structure and uniform distributing quantity.
5, Uniform wind supplying maintains good furnace condition.
If you're in need of a Rotary Kiln Production Line you've come to the right place. Whether you know exactly what you need, or are in need of some guidance, we are here to help. Please feel free to contact us via Email or filling in the following form.