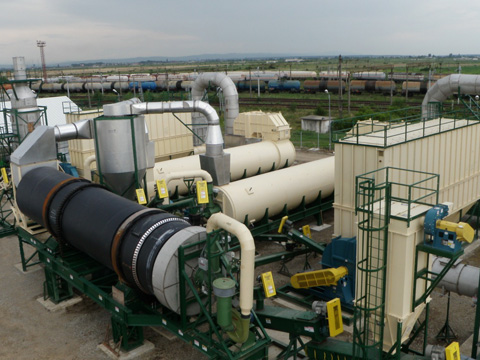 Rotary Dryer Production Line
Rotary Dryer Production Line is widely applied in building materials making industry, metallurgical plant, chemical factory, and cement production industry for drying slag, limestone, coal powder, clay, and other materials.
Rotary dryer production line has advanced of reasonable structure well-produced, high output, low energy consumption, convenient operation, etc. After wet materials entering, they are evenly distributed and decentralized in the inner of the mineral rotary dryer under the continuously flip of flights. They exchanged heat with hot air and are dried. Except for accelerating heat transforming, the continuously running flights also plays the role of pushing materials to move on.
At last, the finished products move to the discharge port and are sent out.
Advantages;
1. Maximum heat transfer for every cubic feet of drying, minimum heat loss.
2. Compact design, and double-Shell Drum construction, resulting in reduce heat.
3. Can efficiently dry materials with high moisture contents.
4. Design permits highest possible drying temperatures.
5. Use v-belt transmission, stable running, and low noise.
If you're in need of a Rotary Dryer Production Line you've come to the right place. Whether you know exactly what you need, or are in need of some guidance, we are here to help. Please feel free to contact us via Email or filling in the following form.