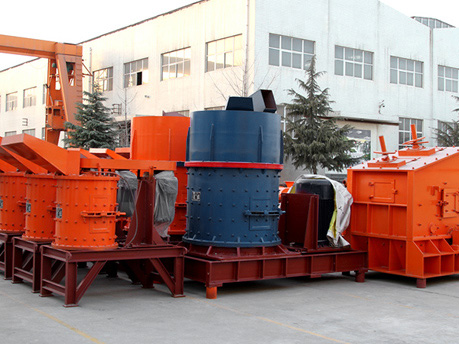 Compound Crusher
Combination crusher can be widely applied to the fine crushing operations in cement plant, fine-crushing process of clinker or medium hardness material such as dolomite, flint, lead and zinc, serpentine, blast furnace slag, coal gangue and phosphate rock, especially for crushing artificial sand such as hard limestone, dolomite, granite, basalt or highway pavement stone.
Overview
1.The compound crusher can crush large materials, and the discharging granularity can be adjusted at will without the board hammer and lining plate abrasion.
2.It adopts the no-grizzly-bar structure to avoid blocking, which is suitable to crush materials with much moisture and silt content.
3.The elastic adjustment structure will help discharge materials that can't be crushed, thus avoid damaging the equipment.
4.The long life bearing is arranged horizontally to crush high temperature materials like cement clinker. The rotor of the compound crusher has special structure which won't be worn once crushed.
5.The screw rod or the hydraulic pressure opener is installed in the back cavity and it's easy to change quick-wear part.
Advantages
1.Big crushing ratio, grain-size can be adjusted arbitrarily.
2.Do not suffer the impact of plate hammer, lining board wearing.
3.No screen bar settings, crushing high water content, hydraulic large material clogging.
4.Using elastic and adjusting mechanism, not into broken material can self-control.
5.Won't cause equipment damage, bearing level decoration.
6.Long service life, low consumption ,stable running ,simple structure.
Model

800

1000

1250

1500

1750

Rotor diameter (mm)

650

800

1000

1250

1560

Cylinder height(mm)

800

850

850

1000

1410

Main shaft rotation speed (r/min)

1350

970

740

650

600

Feeding size(mm)

50

70

100

100

100

Discharging size (mm)

0-5

0-5

0-5

0-5

0-5

Processing capacity (t/h)

5-15

10-30

20-60

30-80

40-100

Motor

Power(kw)

30

55

75

110

132

Rotation speed

1440

1440

750

750

750

Dimensions(L×W×H)(mm)

2200×860×1980

2700×1160×2000

2800×1400×2730

3100×1900×2300

3350×2100×2800

Total weight (t)

2.3

4.5

9.73

18.1

26.61
If you're in need of a Compound Crusher you've come to the right place. Whether you know exactly what you need, or are in need of some guidance, we are here to help. Please feel free to contact us via Email or filling in the following form.